Like in Thailand and on the contrary to Singapore, Malaysia and the Philippines, the number of blogs in English is rather small compared to the size of the blogosphere. Yet, since there are so many people in Indonesia, there is still a large number of good blogs in English from Indonesians, together with some blogs from foreigners.
For the sake of a broader comprehension by all people in all of Southeast Asia and beyond, we will only include here blogs written in English, or both Bahasa Indonesia and English. They tackle popular activities for marketers, especially related to shopping like food, fashion and lifestyle or tech news and reviews, together with travel tips or more professional advice.
Diana Rikasari – Fashion
Diana Rikasari is the author of the fashion and lifestyle blog "Hot Chocolate and Mint". Active in the Indonesian blogosphere since 2007, Diana has received many awards and gathered a large online community with her colorful style. Her success has gone beyond blogging as she has also launched her own fashion brands and published a book, "#88LoveLife".
Blog: Hot Chocolate and Mint – Twitter: @DianaRikasari
DailySocial – Tech & Startups
DailySocial was founded by Rama Mamuaya in 2008 as a blog on tech news, analysis and opinions on Internet and digital industries in Indonesia. Since then, it has become an established media with several contributors that spearheads the technology and startups environment of Indonesia. It is available in both English and Bahasa Indonesia.
Blog: DailySocial.net – Twitter: @dailysocial – Twitter (EN): @dailysocial_EN
The Travel Junkie – Travel & Food
Started in 2010, "The Travel Junkie" is the blog of Bowie Holiday who shares his travel experiences together with food, restaurants and attractions reviews. The design of the blog, quality of articles and great pictures that illustrate it with a flair for composition have earned him many awards and undoubtedly played an important part in Bowie's success.
Blog: The Travel Junkie – Twitter: @TravelJunkieID
Glisters and Blisters – Fashion & Lifestyle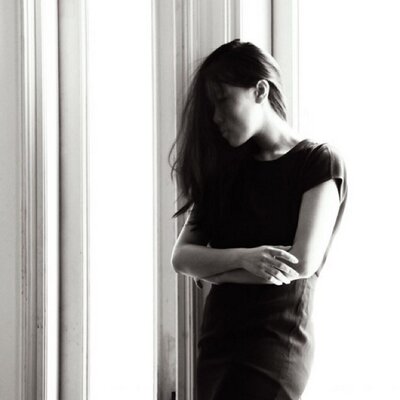 A fashion diary written and illustrated by Michelle Koesnadi, "Glisters and Blisters" went from being her relaxing hobby in 2009 to an award-winning blog that earned her recognition in the fashion industry. Michelle displays her style with abundant illustrations and also shares her food and travel adventures, as well as some parenting tips since the birth of her son.
Blog: Glisters and Blisters – Twitter: @glister_blister
Budi Putra – Tech
Author of his eponymous blog, Budi Putra has written about his passion for technology, Indonesia and the Asian tech scene on BudiPutra.com since 2007. Having been recognized as one of the top blogs in English from Indonesia for many years, Budi Putra's blog has helped him to gain recognition in both tech and blogging, both in Indonesia and abroad.
Blog: BudiPutra.com – Twitter: @budip
Discover Your Indonesia – Travel
"Discover your Indonesia" is a beautifully designed travel blog authored by Firsta Yunida. Passionate about traveling and helping people to discover Indonesia, Firsta covers the five main islands of Indonesia in details as well as the 17,000 smaller ones, always adding beautiful pictures and a very genuine and humanist touch to her articles.
Blog: Discover Your Indonesia – Twitter: @FirstaDYI
Unspun – Public Relations & Communication
With unconventional perspectives on business, politics, news and life in Indonesia – and Malaysia – Ong Hock Chuan provides opinionated analysis from the point of view of a public affairs and communications specialist. With his blog "Unspun", he also shares professional experiences for leaders and independant businessmen in Indonesia.
Blog: Unspun – Twitter: @unspun
Elle and Jess – Fashion & Lifestyle
Co-written by two pretty sisters who "share everything", Elissa and Jessica Yamada, the "Elle and Jess" blog relates their fashionable lifestyle. With numerous pictures that present their choices of outfits, the two sisters also publish their adventures on travel and food, when they are not busy managing their online shop and attending to its customers.
Blog: Elle and Jess – Twitter: @elleyamada – @jessyamada
Jakarta 100 Bars – Nighlife & Travel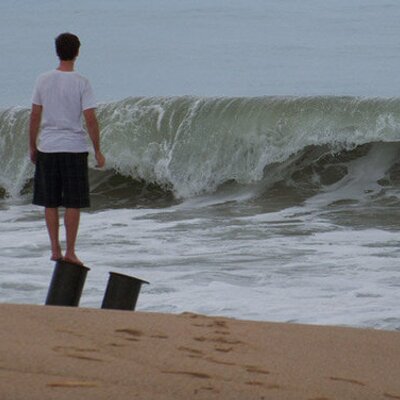 Started in 2007 by Thibaud, a French expat living in Jakarta, the "Jakarta 100 Bars" blog became a nightlife reference thanks to valuable reviews of bars in the Indonesian capital. Thibaud soon went out of venues to review, so the blog expanded to review clubs, spas, restaurants and other places of interest in Jakarta, and everywhere else in Indonesia.
Blog: jakarta100bars – Twitter: @jakarta100bars
Deluxshionist – Fashion & Lifestyle
Started in 2011, Deluxshionist relates the fashion tips and travel and lifestyle adventures of Herdiana Surachman. Having gathered a large community on various social media and attracted major brands to collaborate with him, Herdiana publishes a broad range of reviews from fashion and luxury products, to food and travel in Indonesia and beyond.
Blog: Deluxshionist – Twitter: @HerdianaHS